Insight article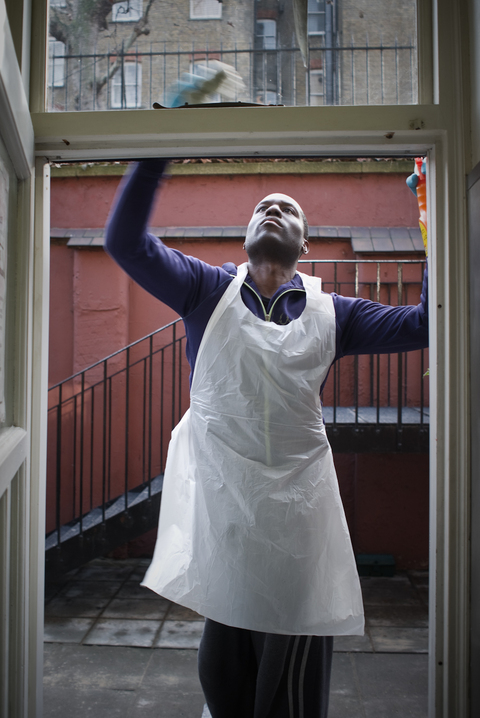 A day at the soup kitchen
A team of Storytellers found themselves in the American Church soup kitchen on Tottenham Court Road this week, armed with Mr Muscle, plastic aprons and rubber gloves (Chris came in his farm boiler suit….very sensible too) to help clean the kitchen and patio, and sort out some of the many boxes and bags of clothes donated to the homeless.
It's always good to give back, especially at Christmas, when so many are unlucky enough not to be able to share the sense of family unity and indulgence that we enjoy at this time of year. For many, Christmas is just another painful, lonely day in the cold.
We don't want to over-egg the worthiness of our visit. It's the first time we've done this but almost all of us felt that it shouldn't be just something we do at Christmas simply because it's a Christmas gesture. I suspect we'll be returning, quietly and at different times of the year. However, it was worth the trip and certainly put life into perspective. Cleaning windows, ovens, fridges, shelves, floors, the pantry etc was good exercise if not time spent mixing banter with deep thought. Folding clothes of all shapes and sizes – mostly for men – was thought-provoking. For some reason we were surprised by the quality of clothes (including a bow tie!), many of which carried designer labels. We mused over what stories lie behind the garments donated – great quality, in great condition, although warmth and comfort obviously take priority over the kudos of a Ralph Lauren shirt. Funny how the tables turn, how the important things in life start to take perspective.
And there were more stories to tell. The American Church is a religious centre, but also a rehearsal, concert and theatre audition venue as well as a soup kitchen. Irmi, the manager, told us of several famous faces that have frequented the place….Dames Judi Dench and Maggie Smith to name just two.
We returned to Percy Street with good cheer, but I sense privately appreciating how lucky we all our to have jobs, homes and family. Christmas certainly shouldn't be the one time of year that we make this kind of trip. I hope we'll be able to repeat the exercise with a genuine sense of giving back, fanfare excluded.