Our results
Our work adds real, tangible value. Just some of our 200 clients include: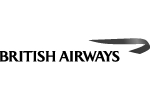 The programme triggered a dramatic shift in engagement scores with 100% employee understanding and clarity around strategy, goals and Purpose, Vision and Values.
What we have developed together with The Storytellers is paving the way forward for us.
I've never seen the organisation so energised. To see change happening in such a short space of time - and in such a consistent, aligned way across the whole organisation - is a remarkable achievement.
For us, yesterday was a risk, a voyage into unchartered territory. We trusted you and you delivered.
Measured pre and post our programme, employee turnover of a major logistics organisation dropped 11% and absenteeism decreased from 6.6% to 4.7%.
The Storytellers' programme is simple and effective – everybody at every level understands what we're trying to achieve.  It's made a big difference to our organisation.  I have to say, it's probably the best tool we've used to date, and we'll continue to use it.
One of the leading banks saw a 70 percent growth in assets after working with The Storytellers, with 81 consecutive quarters of profitability and an enhanced reputation during the worst recession in three-quarters of a century
…we doubled in size after The Storytellers' programme.
A leading food business won the Personnel Today Award for Employee Engagement following the implementation of our programme
What a great team to work with – we knew that you 'got us' and believed in us from the beginning. Can't wait for our next project!
Following delivery of our programme, a leading food business moved from 42nd to 14th place in Britain's Most Admired Companies to Work For
A global food business experienced 2.1% volume growth and increased its trading margin by +30bps to 8.8% after implementing our programme
The story has been a phenomenal engagement piece, bringing to life the journey and purpose, vision and values to employees and new recruits.
…we've taken storytelling 24 hours a day, 7 days a week…it changed my business… it changed my life.
A leading Las Vegas resort overtook its main rival six months after commencing our programme
A global hospitality business boosted its customer loyalty scores by 10% in its poorest performing hotels
A leading parcel distributor shifted from a £190 million loss to a profit of £15 million
The Storytellers' concept really helps crystallise our key messages and generates a very memorable platform for change that can be understood across the whole organisation, with legs to carry us forward into next year and beyond.
A multinational software and services provider saw a 35% increase in their product quality measures during our programme, reversing a long term downward trend
Exactly 5 months from our initial brief to the programme being put into practice across our full 2000 strong team… the story will give a real boost to the year end, get us off to a flying start and be a fantastic catalyst to vital work we need to accomplish together.
An electrical retailer's Home Delivery Service scores rose 10 points to 93% following our programme – an all-time high
We went from debt to growth. Storytelling is the mechanism that we found has enabled us to go from a business on the verge of extinction, to a business that's really flourishing and thriving.
For me it feels like the first time that my company takes serious steps into the right direction towards an exciting new future. I feel personally empowered to take my fate into my own hands and to help driving this company into a bright new future.