Our Story
We've been on quite a journey since 2003, when our four founders sat round Alison's kitchen table and turned the seed of a business idea – storytelling to make change happen – into a practical, award-winning methodology. Seventeen years on, we have become the home of story-driven change and emotional connection, driven by our purpose to move people to do great things – a purpose that is our heartbeat and underpins everything we do.
And making the magic is a world-class team, blending a unique mix of personalities, skills and exceptional talent that bring the art and science of storytelling to life: from management consultancy and board facilitation to strategic writing, leadership development, organisational change, film-making, graphic and multi-media design, project and event management, training and digital and live communication.
Our approach combines both content and capability-building, delivered as a seamless, integrated programme that we are constantly innovating to harness new technologies and trends.
We're always on the lookout for talented storytellers and original thinkers to join our team. We love new thinking, new skills, and new ways of sharing the power of story. If you have experience in any of the skill sets outlined above, get in touch! Let us know about your passion for storytelling, past experience and how you can help us grow our capabilities at workwithus@thestorytellers.com
Job openings:
We have two newly-created roles of Business Development Consultants, who'll be responsible for driving sales growth in the business. These are vital roles within the commercial function, supporting The Storytellers' ambitious growth plans.
The primary focus of the Business Development Consultant is to drive new business through developing and creating strong relationships with C-suite stakeholders, across defined sectors in the UK. The nature of the position will mean that there is a wide opportunity to also develop clients with a global footprint.
Download full pdf job description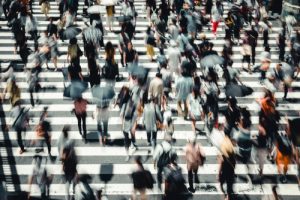 We're looking for Associate Strategic Storywriters who seek lasting relationships and diverse, challenging and rewarding work. The Strategic Storywriter will work closely with the leaders of some of the world's largest organisations and create stories that reach thousands of people. The Strategic Storywriter will join our interdisciplinary project team, working alongside Consultants, Producers, Creative Consultants and Programme Managers. This role will be overseen by our Senior Strategist and Writer.
Download full pdf job description