Insight article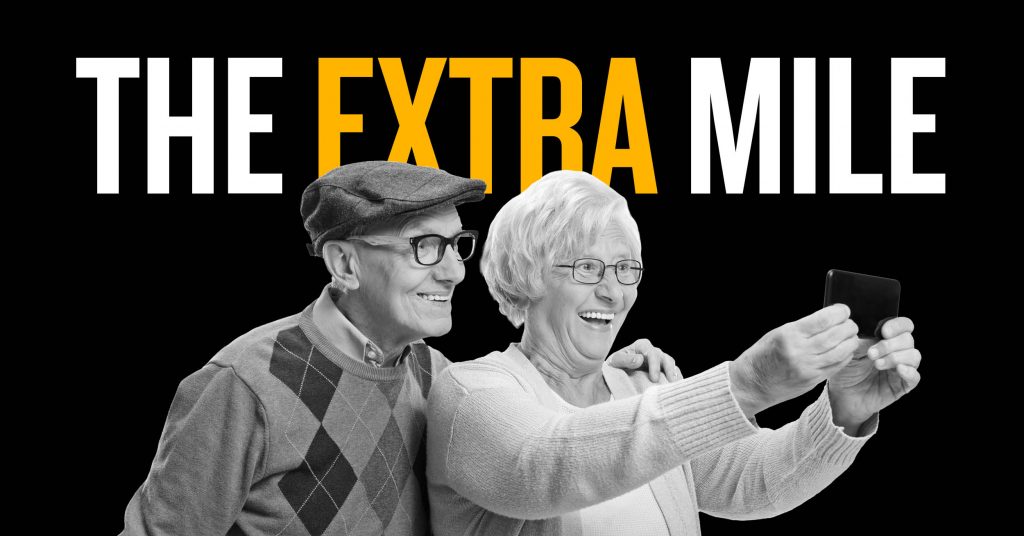 Cultivating customer connections: delivering meaningful change through stories
The customer retention challenge
The best businesses know that their success is – in large part – based on the willingness of their customers and clients to keep returning. The best businesses endure over time because they're able to offer exceptional, personal customer experiences that show the world that they care. How? Through the power of stories to spearhead meaningful change.
Demanding margins
Companies everywhere want to showcase the interpersonal connections behind their day-to-day work, but few will ever be given as virally sharable a story as a leading car rental company were by Hayley Clark and the Mouriks. In a world of intensifying competition, skyrocketing customer expectations, and a need to meet demanding new performance standards – it was clear that offering standout experiences was the way to foster outstanding business performance.
Imagine, then: an elderly Australian couple on a sweltering summer night, having recently returned their car rental to Hayley and ventured out to seek accommodation ahead of their morning flight to Dublin. Imagine: Hayley, glancing out from her rental office four hours later to see that same elderly couple sitting outside the airport, looking weary and discomfited.
Imagine: your employee, Hayley, establishing that the Open Golf Championship has seen all of the hotels within Prestwick Airport's environs fully booked, leaving no room for that elderly couple. Imagine your employee, Hayley, without hesitation, driving the Mouriks back to her house, feeding and watering them with a hasty-but-hearty fish-and-chip dinner, setting them up for the night – and then waking up to drive them back to Prestwick Airport in time to make their 5AM flight.
Spearheading success through storytelling
Most car rental experiences don't end with the renters inviting the car rental clerk to visit them in Australia as a token of gratitude, but most car rental experiences don't involve a customer service story as filled with generosity, selflessness, and a willingness to go the extra mile as that of the Mouriks and Hayley Clark.
When the Mouriks' experience emerged, the company knew that it was an opportunity to share a story that encapsulated their values with the world. For their customer-facing employees, Hayley's exceptional efforts offered an emotive exemplar of how they should engage. The bar had been set in spectacular fashion.
The results? Not only did the power of storytelling work internally to inspire the car rental company's employees to improve customer service – and, consequently, retention – it was also seen in the widespread word-of-mouth marketing the company enjoyed across Australia – and beyond.
To discover how storytelling can transform your business, download our e-book, Storytelling: how to reset an organisation's narrative to inspire change