Insight article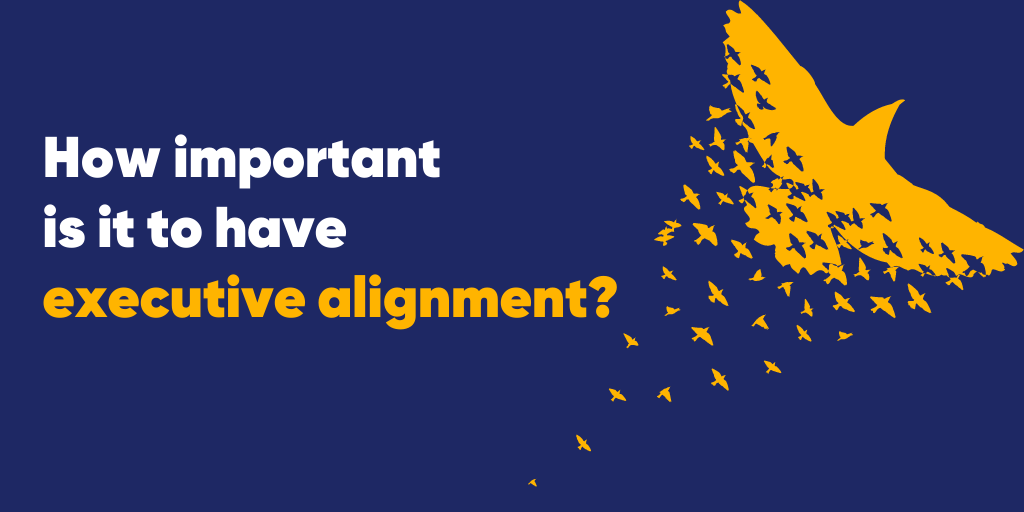 How important is it to have executive alignment?
One of the most frequent questions I'm asked is about Executive team alignment. When we develop a company's internal narrative, one of the most important outcomes is to have the Executive team speaking as one: 'one team, one story, one voice'. If you have dissent amongst the top team, the narrative will not hold weight or have credibility as it travels through the organisation.
The first question to ask is why there's concern about them being aligned behind the narrative in the first place. Of course, they'll all have different perspectives; that's normal, and our job at The Storytellers is to distill pages of conflicting views into a single, credible narrative (no mean feat, I can tell you). But there are times when universal buy-in can be difficult to achieve, and requires sensitive and careful facilitation and listening.
The uncomfortable truth is that sometimes leaders prefer to hide in muddy water, through fear of being 'exposed' or because of politics, where their personal agenda is threatened. This is where the power of our approach really comes into play. Giving each Executive a voice through a 1-1 session to solicit their input is an important part of the process. Facilitating a group conversation with skill, listening to objections and being able to read and respond to body language is essential to bring the potential blockers with you as the narrative develops. And encouraging boldness and honesty (the key to a believable narrative) about the weaknesses of and threats to the business – or even admission of not having 'got it right' or not having all the answers – will build trust, empathy and confidence in leaders. The stronger the antagonist in the story, the stronger its credibility. What's not to like?
The power of the narrative is not simply the final output. It's the process we take those leaders through – a process of continuous alignment alongside the iterations of the narrative. It's how we achieve true buy-in, belief and ownership, which provides the rocket fuel needed to fire up the wider organisation. It's also a great team-building exercise in its own right. And it's why an artful narrative crafted by the communications department may not be as effective as one which has been co-created by the top team themselves.
We are incredibly proud of our track record in aligning Executive teams. The development of the narrative is often a cathartic process for them, even described as 'therapy' in many cases. Watching a once-sceptical team morph into one which is genuinely passionate about the story they're about to share with their entire workforce is simply magic.