Insight article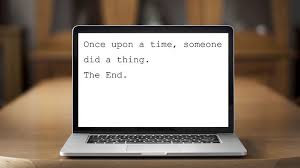 Leading Change Through Storytelling
We are delighted to be hosting the Change Management Institute's April event at The Storytellers, on 2 April 2014.
The event will take the form of a lively panel discussion, featuring Andrew Powell (former COO, Colt), Alison Young (Management Development Director, Pearson) and Marcus Hayes (Joint MD, The Storytellers). The discussion will focus on why storytelling is so effective as part of a change or transformation programme, and how it can influence and change beliefs and behaviours in business. We'll be looking at the critical success factors for change that make storytelling a must-have skill for leaders. And we'll be discussing how to use narrative and storytelling techniques that will enable leaders to unite their organisation behind a common purpose, engaging and involving employees in the changes they need to make, including examples of best practice.
The panel discussion will be followed by drinks and canapés, with an opportunity to network with your peers and hear about the extraordinary history of society painter Sir John Lavery, whose studio will be the venue for the panel discussion.
For details of the event, please click here