Insight article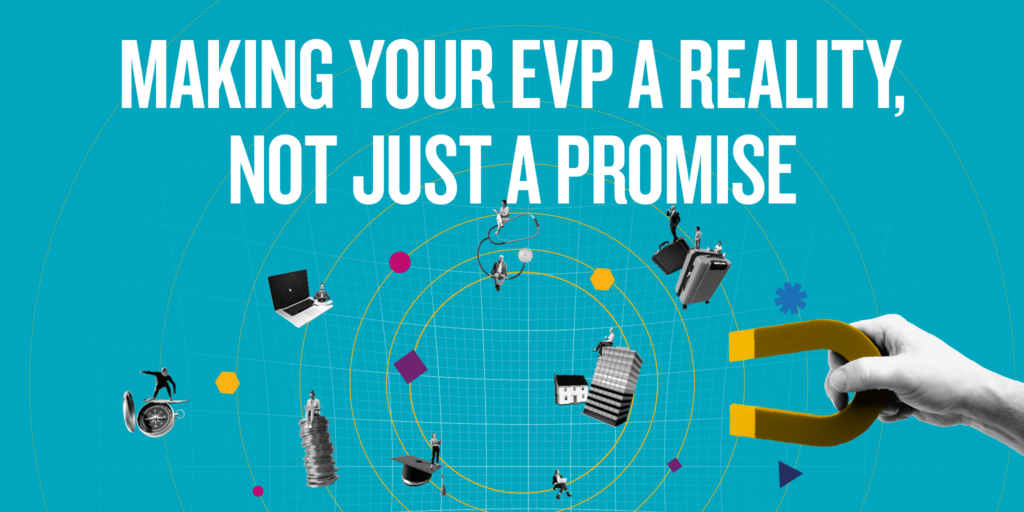 Webinar: Making your EVP a reality, not just a promise
Date: 15 September 2022
Time:  4:00pm BST (11:00 EST, 10:00 CST)
Digital transformation, hybrid working and 'The great resignation' have led businesses to renew their strategic focus turning towards the platform on which organisations can build their employer brand and experience – the Employee Value proposition (EVP).
93 per cent of the organisations we are currently engaging with are revisiting their EVP. What we're seeing is an EVP evolution, where having a distinctive and authentic EVP has never been more critical.
Join our panel of experts in this webinar, as they explore how leaders can harness the power of storytelling to create and elevate a standout EVP that helps organisations improve employee experience and attract the talent they need. 
Panellists are:
Marcus Iles, Chief Storytelling Officer at The Storytellers
Alison Esse, Co-founder and Director at The Storytellers
Hannah Moyo, Head of Consulting at The Storytellers
We'll cover:
Why a standout EVP is now more important than ever.
How storytelling can strengthen and build belief in a company's EVP – from candidates to employees and leaders.
How to align a leadership team behind the strategic, operational and behavioural priorities that underpin the EVP.
Enter your details to register for the webinar.
You can also contact any member of our Client Director Team if you have any questions:
Lynn Archer: lynn.archer@thestorytellers.com
Blane Sweeney: blane.sweeney@thestorytellers.com
Jon White: jon.white@thestorytellers.com
Jessica Lonsdale: jessica.lonsdale@thestorytellers.com