Insight article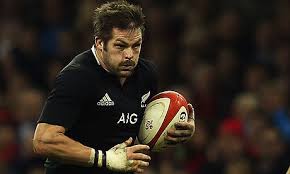 Richie McCaw's winning story
The look on Richie McCaw's face at the end of the All Blacks' epic match against Ireland said it all. With an overtime try and conversion, they had just overcome an almost certain defeat. Most players in that situation would be leaping with joy, fuelled with the adrenaline you get when you've just returned from a very scary place.
But not Richie. He just walked around, congratulating his teammates as if they'd completed a good training session. What was going on in his head? An interview with the Daily Telegraph revealed something of his mindset and an insight into his teams incredible 'winning ways'.
"When I was a young player and first started in the provincial game our captain taught me something pretty important," he said.
"We were down by a similar margin, 29 to very little. I thought the game was over and he said 'believe', and we got home in that game."
That story became part of Richie's own story. A story that has shaped his belief that you should never give up. That you can always turn things around, and as captain it is his job to inspire his team with the same belief.
You can see that narrative has shaped the way the whole team now performs. The strength of their story has resulted in several challenging matches where mind over matter has saved the day.
It's a great example of how a strong collective story can translate into exceptional, winning performance.