Insight article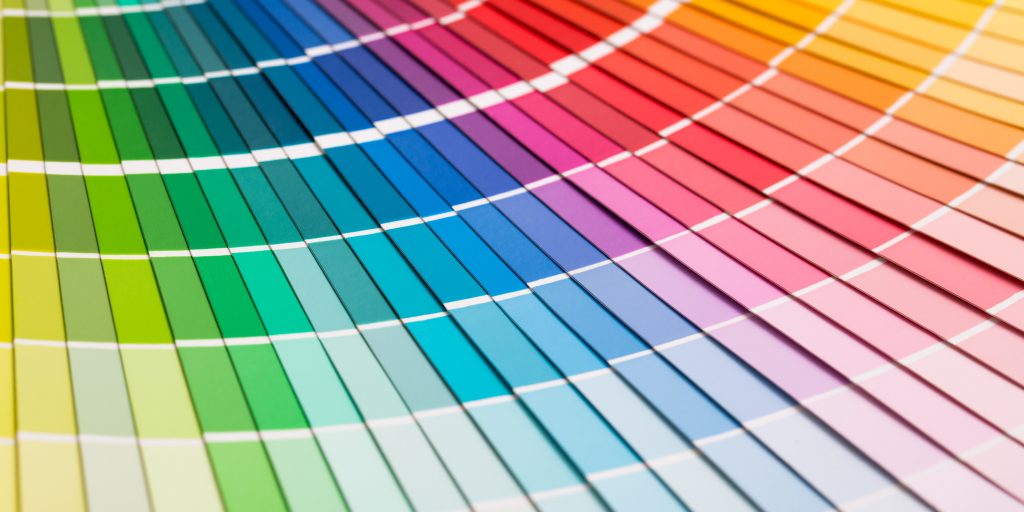 You need an internal brand, and here's why
In the last year we've seen major investment by organisations in their external branding efforts. A robust external brand identity provides ample opportunity for businesses from better reflecting our diverse society, creating a renewed sense of purpose to celebrating heritage in an uncertain world.
However, consumer trust in external brands is falling. According to a recent study by HubSpot, 71% of consumers are more likely to make a purchase online if the product or service comes recommended by others. For businesses, this means that employees are now their most valuable brand advocates: they are the embodiment of the organisation, and they make the brand come alive for customers. Yet at the same time, investment in the internal brand that plays such a crucial role in creating this advocacy remains low: all this against the wider backdrop of a battle to retain talent and motivate employees during testing times.
"Success in business is all about people, people, people. Whatever industry a company is in, its employees are its biggest competitive advantage." – Sir Richard Branson, founder of Virgin

The external brand cannot work visually for both internal and external purposes because they have two different audiences, messages and goals. Internally the goal is to encourage ownership and self possibility, yet a brand's external identity is not sufficient to motivate employees. One size doesn't fit all: what works for the customer, doesn't always work for employees.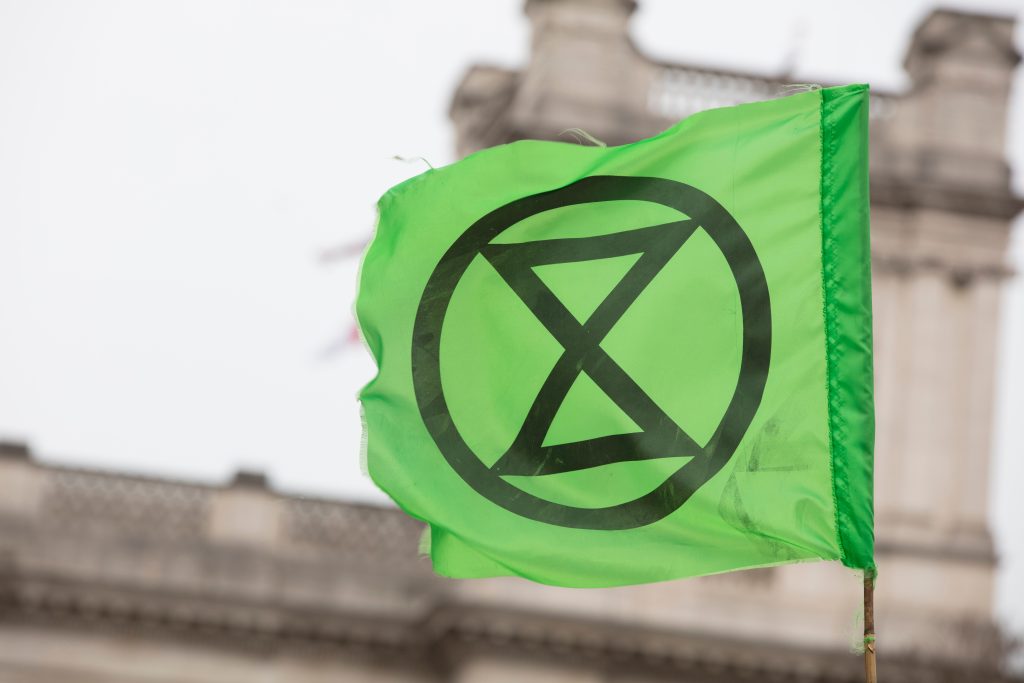 As with all great movements of change, a core part of any strong internal brand is its visual identity, which stimulates and sustains the change. Extinction Rebellion's logo reflects the movement's core message for people to take immediate action to halt mass extinction and climate change. The circled hourglass represents a warning that time is running out to take effective action to save life on earth. Bold typographic statements and colourful palette make their graphics clear and engaging. The visual identity carefully balances the movement's message of urgency and peaceful protest. It's easy to recognise and replicate, raising public awareness inviting participation. Two-thirds of people in the UK recognise there is a climate emergency partly due to Extinction Rebellion's campaign. Like famous movements, a strong internal visual identity and rallying cry will give employees something to hold onto, create unity on all levels, and increase recognition of the campaign.
"Design adds value faster than it adds costs." – Joel Spolsky, creator of Trello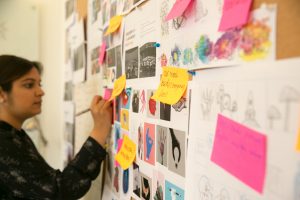 A recent client of The Storytellers invested in a visual identity and creative campaign alongside a narrative, which was rolled out across the business. The effect was an 80% increase of service scores within a two year period. We combined the feedback from focus groups and programme objectives to create a vibrant, fun visual identity, and creative campaign. The identity reached a range of touchpoints including leadership events, induction programmes, recognition campaigns, and environmental office graphics. The effect has been momentous, with employees feeling a sense of belonging to the business journey and motivated to play their part, all of which are essential to any brand advocate to change behaviours to benefit wider business goals.