Insight article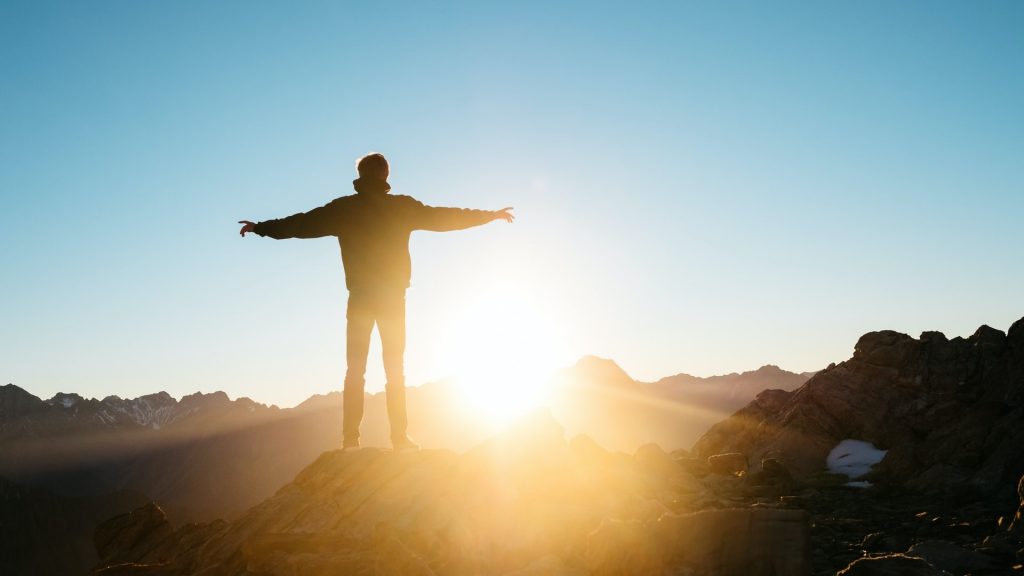 How storytelling can inspire your people to take initiative and ownership over their roles
The workforce challenge in 2022 is significant, organisations are dealing with the aftermath of 'The Great Resignation', sustained remote working, and a competitive recruitment market. Leaders need to provide meaningful autonomy to employees, whilst giving their teams a clear direction.
Moving leadership away from the parent-child dynamic
Prior to the pandemic, Gen Z had just entered the workforce. A key characteristic of this demographic has been the desire for increased autonomy at work – mirroring a trend set by their millennial predecessors. In 2019, with the rise of portfolio, skills-based careers, organisations began to reckon with this demand from younger generations that were disillusioned by jobs for life and traditional hierarchical structures. Incoming cohorts sought rewarding and fulfilling professional experiences that aligned with their personal values.
Key statistics:
According to a Gallup study on the American workforce, 42% of millennials would change to a job if they were able to work independently on a project of their choosing.
In 2021, over 40% of the global workforce were considering leaving their job.
Fast forward two years, and the pandemic has led many of us, regardless of age, to evaluate what work means and the purpose we derive from it – as demonstrated by 'The Great Resignation' last summer.

This increased desire for autonomy and purpose-driven work has extended across generations. As remote working becomes entrenched into the world of work, employees are demanding more than flexibility and office perks, they want autonomy3.
What this means for organisations
In a competitive recruitment market and a new world of remote-working –where hands-on micromanagement approaches are proving near impossible to sustain – leaders need to adapt at pace to provide autonomy.
Going beyond providing flexible working hours or locations, they must also ensure the culture within their organisation prioritises employee initiative. This means leading by example to remove over-bearing management and creating an environment that allows employees to take ownership over their roles and makes people feel trusted.
Among our clients, we have seen that some leaders are ready to meet this need and are keen to provide autonomy to their employees. They want to build confidence in their workforce to adopt a more agile mindset that encourages calculated risks so that employees can take ownership of their roles with more responsibility and initiative to fulfil their roles with independence.
The key challenge for leaders
The role of the leader is to provide colleagues with a clear sense of direction and purpose within the organisation without being too prescriptive around outputs and how they individually fulfil this purpose. So how do leaders provide the autonomy and ownership that employees desire, whilst ensuring that all colleagues are working towards a common purpose?
Leaders need to ensure employees understand the purpose, values and culture of the company, and be clear on what the vision of success looks like so that employees can take ownership of that vision within their individual roles. This is something that has been recognised by the World Economic Forum – it proposes that you cannot provide autonomy without a clear purpose: "While the new generations crave expanded notions of autonomy, organizations cannot simply extend it without a mechanism for alignment. By clearly articulating and embedding the organizational purpose and the principles that uphold it, employees will be empowered with guardrails to make decisions at any level."
How leaders begin to address this challenge:
Define your overarching organisational narrative and ambition: are your teams clear and inspired by the journey the organisation is on?
Develop a clear story about what your company stands for and its purpose: do colleagues have an accessible values framework that is aligned to your narrative?
Provide colleagues with the confidence to contribute to the narrative. Highlight that their ideas and passion will dictate if, how and when the organisation will reach its desired destination: how can you start to encourage colleagues to actively think about their role within this narrative?