Wednesday 24th May

Agenda and Speakers
Fill in the form to watch on demand
1pm-1:45pm BST (8am-8:45 EDT)
Matt will share how bringing an organisation's story to life through creative concepts, campaigns and experiences builds the emotional connection and momentum needed to drive behavioural change. Exploring the techniques used to understand, and inspire diverse audiences, and showing how story-driven design thinking unifies and empowers people from the boardroom to the shop floor.
An experienced Creative Director with a background working for the Museum of Contemporary Art Chicago, Seattle Art Museum and some of the top design agencies in the UK, Matt Renton leads the creative solutions for some of the most complex organisations in the world with The Storytellers.
2pm-2:45pm BST (9am-9:45 EDT)
Drawing on his experience writing speeches for some of the most influential leaders in the corporate and political worlds, Philip will explore techniques and approaches that can help create moment-defining speeches, in turn triggering movements of change throughout an organisation.
Philip Fiske de Gouveia was previously Head of Ministerial Speechwriting at HM Treasury (2020-23), speechwriter to NATO Secretary General Jens Stoltenberg (2016-18) and speechwriter to Royal Dutch Shell CEO Ben Van Beurden (2014-15). He is also a former BBC World Service journalist, policy researcher and playwright.
Theni Paramaguru, Senior Consultant at The Storytellers, will be interviewing Phillip during this session. Theni has a background in strategic growth and change delivery consulting. In her role with The Storytellers she advises and supports global Executive teams to achieve their organisational culture and behaviour change goals.
3pm-3:45pm BST (10am-10:45 EDT)
Storytelling is the secret weapon of influential leadership – a skill that can be developed by any senior leader. Exploring the three key focus areas of leadership – delivering for today, transforming for tomorrow and bringing people with you – Juliet will explain how stories support these endeavours, sharing tips on developing storytelling skills and putting them to powerful use in your organisation.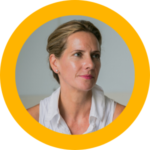 Juliet Fallowfield has over 35 years' experience in executive and leadership development, working with senior executives and their diverse teams all over the world as a coach and facilitator. Clients include Capita, Fidelity International, Shell, Sanofi, Zurich Insurance, Scottish Water, Pfizer.
Flora Clarke, Lead Consultant at The Storytellers, has worked with Juliet to support global executive teams through complex transformations and will interview Juliet in this session, sharing her own insights gained through an established consultancy career with The Storytellers, and previously with KPMG.
4pm-4:45pm BST (11am-11:45 EDT)
Ben will share the core psychological drivers required to persuade and support people to change their behaviour, embed strategy and sustain cultural change. In this interactive workshop, you will have the opportunity to explore behavioural nudge techniques across all forms of employee engagement, communication channels and experience.
With a Masters in Organisational Psychology,
Ben Green
brings a depth of knowledge and experience from previous roles to The Storytellers as one of our Senior Consultant team. Working with clients
across FTSE100 and global organisations in pharma, car leasing, banking, insurance, food production and tech, Ben supports
them to develop powerful, long-term, story-driven activation strategies.
5pm-5:45pm BST (12noon-12:45 EDT)
Celebrating 20 years pioneering story-driven activation, founders of The Storytellers will share the stories that inspire them. From the organisations, leaders and people they have worked with, to the society-changing stories we see all around us that have shaped the first two decades of this century. Look forward to insights on what has fundamentally changed in the business world and beyond, what trends they predict in our turbulent times, and the fundamentals of storytelling and human connection that will remain.
Co-founder and CEO of The Storytellers, Chris Spencer has worked with major blue chip companies all over the world for over 20 years to develop a story-driven approach that activates employees and entire organisations.  Chris established this pioneering approach after many years in music, TV and live events.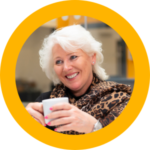 Alison Esse is Co-founder and Director at The Storytellers.  As a pioneer for storytelling in business, Alison has developed in-depth expertise in matters relating to storytelling, culture change, engagement and leadership. She is a regular speaker on the subject of storytelling as a key leadership skill, emotional connection and change.  With a strong background in communications, Alison is also a Founder Liveryman of the Company of Communicators.

Co-founder and Director at The Storytellers, Marcus Hayes has worked with CEOs and Executive teams at over 100 organisations, taking him around the world from Istanbul to Santiago, advising them on their strategic narrative and accelerating change across their organisations.
Martin Clarkson is Chairman of The Storytellers. With a career spanning many years in senior leadership with Marks & Spencers, change and transformation consultancy for senior leadership teams around the world with The Storytellers, and active involvement in the latest West End Shows, Martin seamlessly blends corporate expertise with storytelling as an active Navigator, Facilitator, Coach, Producer, Director and Consultant.

Complete the short form to access all on-demand content