Insight article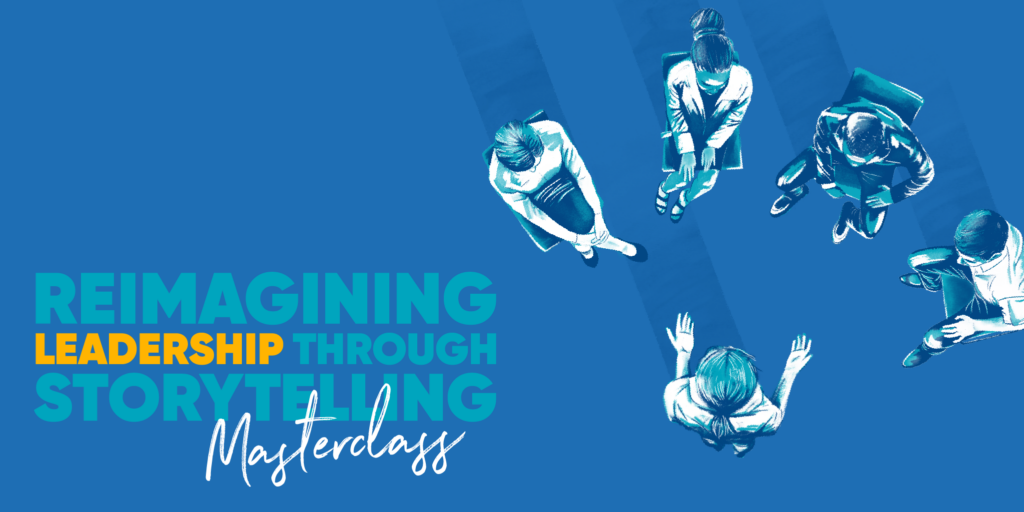 Reimagining Leadership
Virtual introductory masterclass – Thursday 2nd November 2023
2pm-3:30pm GMT
(10am-11:30am ET,9am-10:30am CT)
We are hosting a storytelling masterclass designed exclusively for senior leaders of large, complex organisations.
In today's dynamic business landscape, there are ever-increasing demands to innovate, increase productivity and accelerate or pivot your strategy.  Faced with these challenges, developing the influence and impact you need as a leader is key. It is not enough for your teams to simply understand your strategy, you need to inspire them to act, whilst building the resilience for continuous change. Storytelling is recognised as a critical tool for leaders to connect people to their vision, motivate them to embrace change and transformation and put in the discretionary effort needed to activate strategy.
What you'll experience
This masterclass will introduce you to the storytelling methodology and techniques we have successfully used to support over 200 leadership teams around the world. Focusing on the development of leadership storytelling skills, we'll also provide guidance on utilising a story-driven approach to accelerate strategy and transformation.
The art and science of storytelling: Understand the psychology and neuroscience behind storytelling and the benefits it brings to business and leadership.
Key components of a business storytelling framework: Discover how to put storytelling to practical use to help you navigate through challenging times and inspire your team during change and transformation.
Crafting your leadership narrative and storytelling techniques: Learn how to create a compelling narrative that reflects your values, vision, and mission, develop storytelling techniques to captivate your audience and convey complex ideas and strategies with clarity and impact.
Who should attend?
Senior leaders from large complex organisations who are looking to unlock the power of storytelling and become a more influential and impactful leader. Join us for an interactive storytelling session with a select cohort of your peers, delivered by experts with years of experience working with C-suites of Fortune 500 and FTSE 250 organisations.
This event has closed for registration. Please sign-up to our newsletter at the bottom of the page or follow us on LinkedIn for news of future events.