Insight article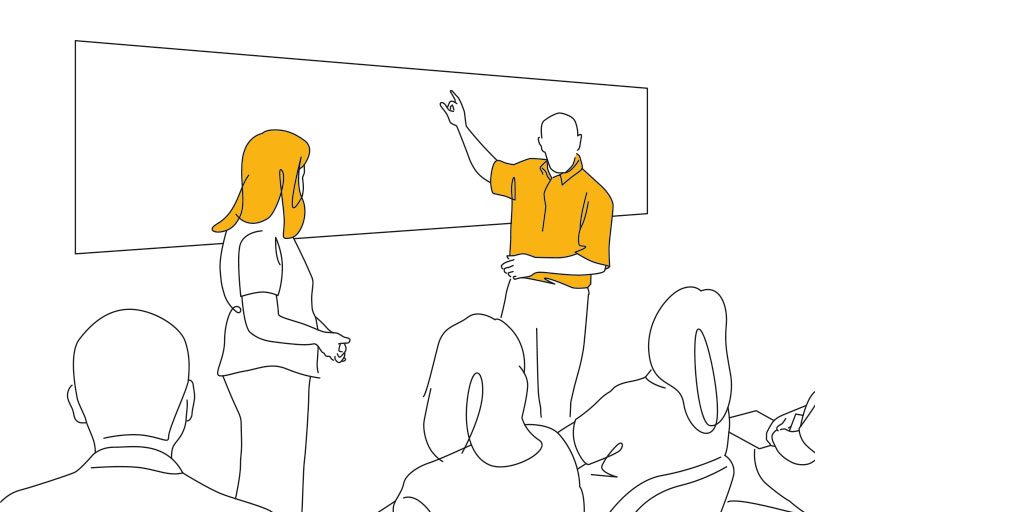 The new story of leadership
Our interest is transformational leadership. Inspired by the work of Professor Gianpiero Petriglieri of INSEAD, we define transformational leaders as individuals who are willing, able and entrusted to articulate, embody and help to realise a story of possibility and, in so doing, build a model of mutual prosperity for employees, customers, shareholders and society.
At The Storytellers, we believe that there has never been a more important moment to cultivate transformational leadership.
Our contention is simple.
The last industrial revolution fundamentally disrupted and mechanised the meaning of leadership, moving dramatically away from classical notions of peoplecentred leadership.
Now, as we move into the fourth industrial revolution and the deep technological disruption that it brings, human mindsets and behaviours have unexpectedly emerged as the final frontier of advantage and the truest form of resilience. In response, people-centred leadership — which emphasises shared purpose, emotional connection, influence and authenticity — must come to the fore once again. A new paradigm is emerging that will determine who thrives and who dies. For leaders raised on the techniques of management science and confronting unprecedented amounts of personal, interpersonal and systemic change, the transition is profoundly challenging.
To create a lasting mindset and behaviour change, leaders must cultivate emotional motivation, means and momentum — both continuously and simultaneously. We contend that story is the most effective and coherent delivery mechanism by which to meet this need, which, when applied strategically in the form of integrated story-driven change programmes, holds the key to successful transformation.
Download our white paper in full by completing the form on this page.