Insight article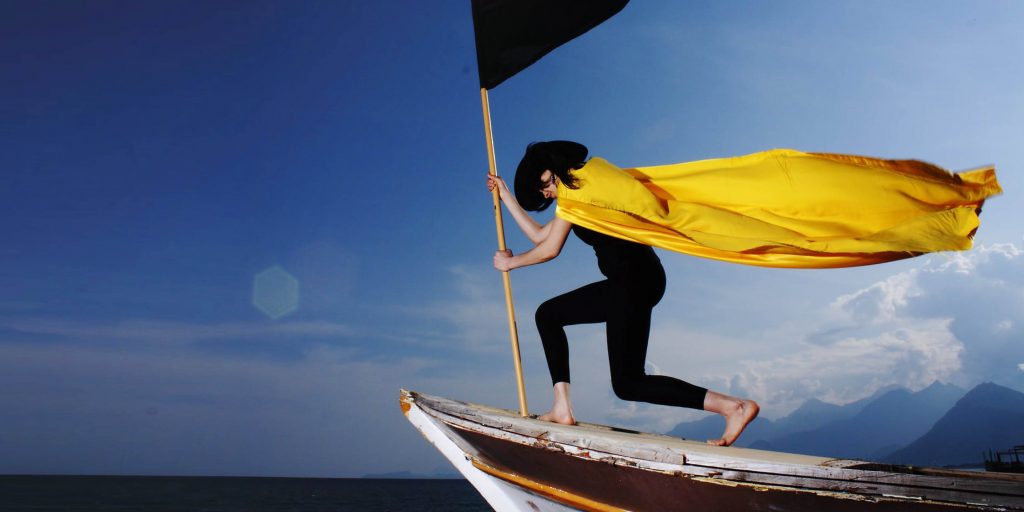 Leading through adversity
As we enter into this period of cataclysmic change – sudden, unexpected, invisible, intangible and without doubt lasting – it's a dismal picture for many businesses which are feeling the dramatic effect of coronavirus.
The high street has already been in turmoil for some time now, with well-known UK brands such as Thomas Cook, Bhs, Dixons, Toys R Us and Staples falling by the wayside in recent years. It's hard to imagine how businesses that were already severely struggling – and others in almost every industry sector – will recover, and there will be millions of employees all over the world wondering what their future will look like.
For many leaders, this environment presents a daunting task, but also an opportunity.
It's one thing to be a 'good' leader when times are good, but quite another during a crisis, and there will be many leaders who simply cannot deal effectively with the stress of uncertainty and the unknown. Today leaders have seen their teams rapidly become disconnected and fragmented as people are ordered to stay at and work from home – their normal channels of communication and social interactions massively disrupted. Technology today will be a lifesaver in many respects, but without the comfort of a high-tech office conference suite or a production/IT support on-hand, the limitations of communicating from a single computer over a long period of time, isolated from supportive colleagues, will be a source of frustration for many. Varying speeds of broadband, the inevitable interruptions of family life in quarantine, different levels of tech capability, the monotony of looking at a screen all day, depleted teams through illness and the sense of isolation, loneliness and often emotional overload – all likely for an unknown period of time – will be a huge test for both leaders and their teams alike.
A leader's role is to motivate, engage, inspire, encourage and develop his or her team to maintain maximum productivity and performance. In times of crisis leaders often revert to command/control, task-oriented leadership – something which may come naturally to some, especially those who aren't natural 'people' leaders. In this corona crisis, where fear, financial hardship, a sense of disconnection, isolation, anxiety and distraction will be experienced by many, leaders will need to show their human side to build trust and followship. Empathy, resilience, boldness, empowerment, transparency, honesty, humility, motivation, connection and the need to galvanise, engage and listen to their teams will be critical over a prolonged period of time. Great two-way communication – more than ever before – will create the glue to keep disparate groups in touch and performing at their best.
What is clear, once the initial period of firefighting and adjusting to the new situation has settled down, is that this could be an opportunity for many. Five immediate areas spring to mind:
1. Culture: many businesses are already going through a period of cultural transformation, driven by technology and new consumer behaviours. Now is the moment to rapidly accelerate a culture of flexibility, agile working and decision-making, skills-building, collaboration through robust networks, customer focus and digital capability. Even for non-client-facing teams, everyone has a role to play – something often overlooked by support functions. This period of heightened intensity in the way we work, act and behave can really crystallise culture at speed in a way that it may not have before. This is a cultural opportunity like no other.
2. Purpose and values: a story that reminds people of the company's purpose and how everyone is helping customers and colleagues during this time of crisis can be highly motivating. Setting clear priorities, uniting people behind a common purpose, and sharing small stories of acts of kindness can also build pride and a sense of 'we're in this together'. This is where emotional connection really becomes important, and emotional connection in times of change is critical.
3. Connection: humans are social, feeling beings, so feeling connected to an employer can feel very difficult when working remotely and distanced from colleagues and customers. Reminding people of what a great company they work for, pride in how your business supports your customers and colleagues, and how everyone can all respond in their own small way to an unprecedented challenge can present a rallying cry that will motivate people to want to play their part. Creating a sense of fun and energy will also provide an essential sense of reward.
4. Empowering leadership: at a macro level, this health emergency is out of our control. Leaders who empower their teams to solve complex problems, find solutions and put them into practice, however, can be immensely motivating. Whether in or out of the workplace, listening to stories of how individuals are helping others will help build team pride and a sense of purpose. Empowering their teams will help individuals feel less of a victim and more of a hero, with a degree of influence over an outcome – even at a local level.
5. Storytelling: the classic traits of what makes a good story that will inspire and persuade people to take action comes under the spotlight during testing times: a story that features heroes struggling to resolve a challenge; a call to action; contributing to something bigger than ourselves and connecting people emotionally to a higher purpose. Never before has an anchoring story of a business's ambition for the future become more important during times of turbulence and uncertainty: a story to which people can create a line of sight, empowered to respond collectively, united behind a common purpose, and to help them create context and meaning out of this period of instability and change.
I recently came across this article by Luke Johnson from the FT (https://www.ft.com/content/97f7fd48-f78a-11dd-81f7-000077b07658) which I first read back in 2009, during the last financial crisis which sparked the last recession. It reminded me that how companies respond to a crisis – and how leaders bring their people through it – will define the winners from the losers once the crisis is over.
"Some managers have to be fired because they simply cannot cope. It is becoming apparent that many leaders were really just suited to the good times. During a severe recession, when growth is irrelevant and all that matters is survival, their bullish attitude and denial of reality becomes positively dangerous. But who of quality is willing to join an ailing concern? There are lots of characters looking for work but do they have the stamina and resolution for the task? As Winston Churchill said, "this is no time for ease and comfort. It is the time to dare and endure."
There are days when one feels almost physically battered by the bad news in the commercial world, and there appears to be no light at the end of the tunnel. But then a reader reminded me of the extraordinary achievements of Germany and Japan – bankrupt nations virtually reduced to rubble by defeat in the second world war. Within two decades, they had become industrial powerhouses and remain two of the pre-eminent economies in the world. Enterprise, ingenuity, hard work and discipline delivered prosperity from the wreckage of absolute defeat."
Good leadership will play a major role in determining whether a struggling enterprise rises like a phoenix from the ashes, or whether it is consigned to the history books as one which just didn't make it.