Insight article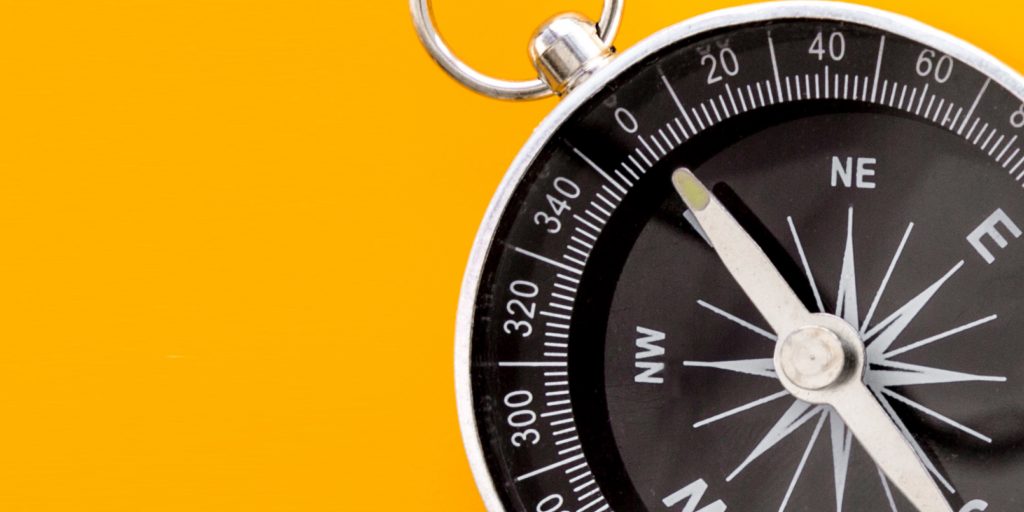 Navigating to the new normal: are you ready?
Businesses now, more than ever, require a collective resilience and clear strategy to navigate through one of the most unprecedented times of crisis in history since World War II. As is often the case, times of extreme challenge define businesses' future success.
No one could have imagined quite how complex or indeed uncertain 2020 would be. Huge changes have already taken place in organisations – shifts in technology, remote working, operations and supply chains. We recently wrote about how you can create connection out of disconnection, and as a result forge a collaborative and resilient organisation. Building on this, we recognise that leaders now need to be looking ahead and unlocking action.
Resilience and action are key attributes of high-performing teams, and will ensure that organisations come back stronger in the post-COVID environment than before. As we move into a more recovery-focused discussion, these two qualities will ensure businesses are able to tolerate future shocks with ease.
Change is a constant, and in order to deal with it companies need to evolve with it. It's time to build on recent achievements and start thinking ahead about the journey you will be going on in 2020.
So when you set out your recovery playbook, keep these two core principles in mind:
Resilience means having a positive future mindset during threat and adversity. It is also about capitalising on the uncertainties and changes of the previous few months and using these to grow. This shift in mindset requires confident leadership with a clear narrative that engages and forges trust with your people.
Action comes after the path to success has been paved. This is about moving forwards with pace. During the initial shocks of the crisis, many organisations changed their business models overnight, and this energy needs to be harnessed.
So how do organisations successfully cope with the demands of the next 12 months?
We've identified three key learnings that have really stood out as being useful tools in helping navigate this difficult time and beyond:
Proactivity: think on your feet and think about your customers to stay ahead of the game. Your external story – the story others tell about you – is crucial right now. Keep customer perceptions high by looking after your people first and embracing change. Indeed, in a sample of 269 white collar workers, proactive personality was directly related to resilient behaviours in the workplace (Nguyen et al, 2016).
Agility: accept the global landscape as it is right in the moment. Consider that how we operate may shift just as much tomorrow as it has today. Be willing and ready to move with that shift.
Staying connected: ensure teams are integrated, that they keep talking and have solid lines of communication in place. Use each other as springboards for both support and innovation. In a previous paper, we outlined eight actions leaders need to take in order to foster collaborative and resilient teams. As the road to recovery is paved, having connection to vision and purpose will drive action and improve performance.
You only have to look out in the world at the moment to see how the language of connection is so important, whether it's Barclays telling their customers "we're here to help" or Lloyds Banking Group providing "free digital skills" to keep their customers connected during the crisis. The same imperative applies to people and workforce teams: at the front and centre of leaders' minds should be actions to keep people engaged and motivated.
Embrace the future of work
Acting fast and capitalising on the pace of change instigated by the last few months will be a source of competitive advantage for organisations. Now is the time to embrace the future of work. This shift was always coming, but COVID has accelerated trends in remote working, digital connection and collaboration tools.

Our health-check profile aims to help leaders reflect and measure their organisation's ability to capitalise on the pace of change and grow in the next 12 months. By laying the foundations for resilience and action now, companies can ensure not just recovery, but success in the post-pandemic world.
By completing a series of 14 questions, our consultants will provide you with a unique profile, mapping your organisation according to four key scales:
Strategic Alignment: are leaders and teams emotionally engaged in the journey the business is on? What role will they play in its success?
Identity and purpose: The extent to which leaders and their teams feel proud to be part of the business and are emotionally connected to the role it plays in the world
Change: Do you people embrace change and are they able to adapt, change and innovate?
Organisational fitness: The extent to which leaders and their teams are able perform both practically and emotionally at their best
The profile should be a thought-provoking tool, highlighting risk and opportunity areas; and inspiring questions such as 'do we have a vision for the path ahead' or 'what strengths should we be leveraging?'. We want to help you answer those questions.
Are you ready to start your journey to the new normal? To receive a personalised report from our team followed by a free consultation session, click here to take our latest diagnostic.