Leadership development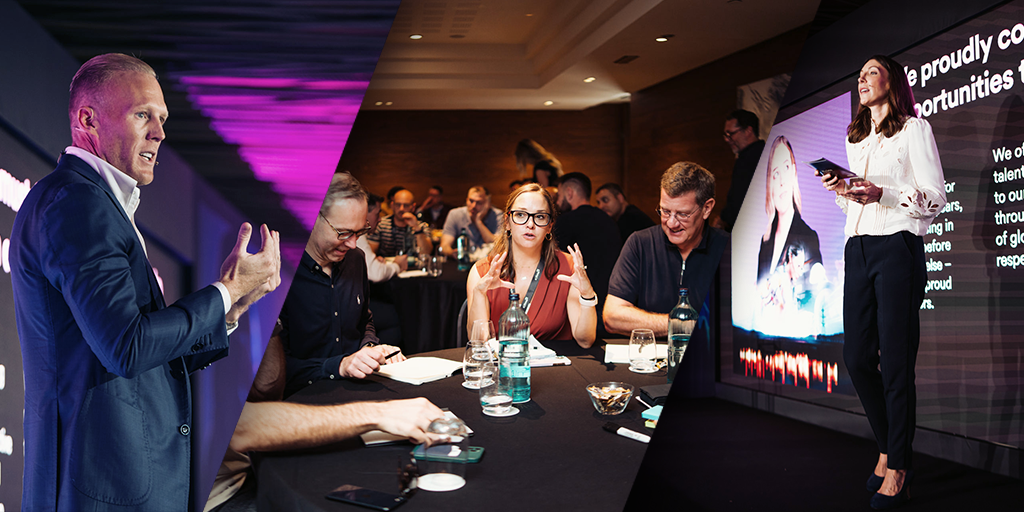 Working with tens of thousands of leaders across the globe, we've developed their storytelling capability and ability to utilise it to transform business performance
Leaders today are in a relentless, fast-paced state of change, continuously asked to evolve and develop the way their teams work and find innovative ways of unlocking growth or improving performance. From the board room to the shop floor, leaders need to be able to engage their teams in the journey they are on, provide context and meaning to what is happening and what they are being asked to do, motivate them to change and inspire them to innovate. 
Our Expert Storyteller Leadership Programme is aimed at all leadership groups facing these key strategic challenges:
Innovation
Culture change
Change and transformation
Developing high-performing teams
Strategy activation
It is designed to equip your leaders to inspire, align and activate their teams – enabling them to accelerate change, transform performance and drive strategic outcomes. Built on the growing science around the power of story, as well as the practical skills and expertise we've developed over 20 years. The programme will also give your leaders access to a proven range of tools and techniques that have been road-tested with hundreds of organisations.
Each programme is tailored to the challenges and situations your leaders are currently facing, and unlike most training in this area, we work with leaders on the content of their stories as well as their capability, so they can immediately use the outputs to make an impact.
Your leaders can access this expertise through a range of solutions:
Expert Storyteller Leadership Programmes
Expert Storyteller Masterclasses
Strategic narrative workshops and alignment
Leadership coaching
Bespoke development solutions
These can be delivered through large-scale events, face-to-face and virtual workshops, plus e-learning and digital toolkits to provide a blended approach.
By developing this critical storytelling skill for leaders, our clients benefited from:
Galvanising teams to drive strategic change – resulting in accelerated successful transformation
Increased innovation – essential to remain relevant and competitive
Uniting colleagues together as one high-performing team – delivering extraordinary performance
Aligning and activating people to execute the organisational strategy
A culture where colleagues are engaged and motivated to stay and succeed – reducing attrition of critical talent
Initial masterplanning consultation sessions can be organised with no immediate financial commitment to determine the impact of our storytelling methodology on activating your strategy.
Contact Robert Tennant, Associate Director Client Strategy:
By empowering management throughout the organisation with a story-driven approach to drive operational improvements, leading European manufacturer DS Smith acquired global customers including Amazon, and a saw 460% increase in the share price since the start of the programme.
Expert Storyteller Leadership Programme clients: