Insight article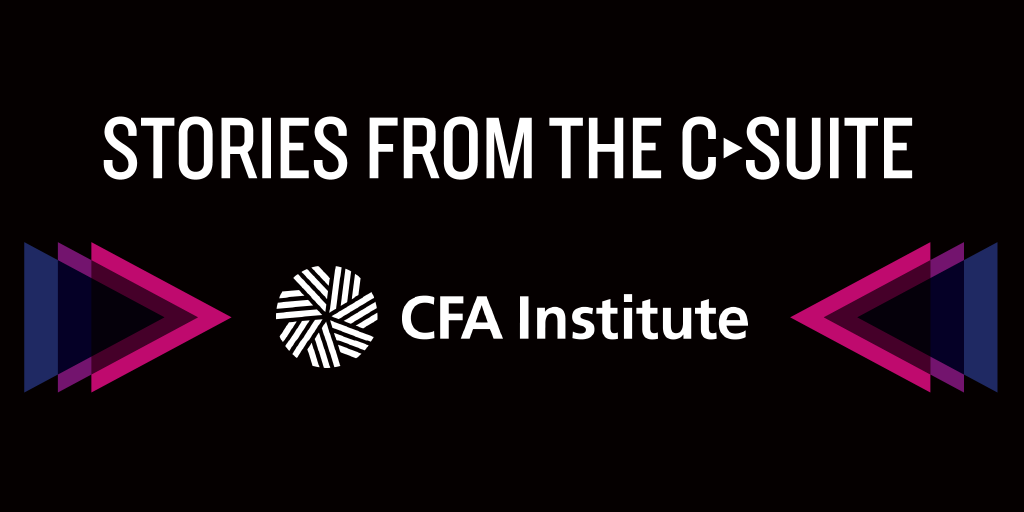 Webinar: 'Transformation in Asia' with Nick Pollard – MD APAC, CFA Institute
The pace of change shows no signs of slowing in Asia. In such a diverse region, with many distinct markets, languages, and cultures, leaders need a special set of skills to adapt to these seismic changes, transform their strategies and embrace transformation.
Recent events including the COVID-19 pandemic have also shaken up developments in an unparalleled way. For the latest episode of our 'Stories from the C-Suite' series, I was joined by Nick Pollard, Managing Director, Asia Pacific at CFA Institute, and Tony Williams, Leadership Coach and MD at Hong Kong-based strategic change consultancy Will Exell, to explore this topic further.
Nick is a seasoned wealth management and banking executive. In 2016, he joined CFA Institute, which has over 170,000 CFA charterholders worldwide, and more than 160 local societies. Tony, who advises boards on M&A and business transformation, set up Will Exell after gaining 15 years of experience as a C-Suite HR leader across four financial services companies.
Leading transformation across diverse markets, cultures and operations
A key point Nick stressed early on in the discussion was that due to its sheer size and diversity, while we can talk about Asia Pacific being one region, in a business context, we should never think about it that way.
One example of this was how different countries in the region handled the pandemic, which for leaders working across borders, posed a far wider range of challenges.
The impact of the pandemic and how organisations are adapting
Both Nick and Tony acknowledged that the last 18 months have been incredibly challenging for leaders – however, a common denominator across this diverse region was how to deal with uncertainty. With the focus very much on the 'here and now' leaders have had to get to grips with fast, short-term decision making as their businesses either thrived or required action to survive.
Nick described how the financial sector in Hong Kong was very quick to react to the pandemic. Like many Asian cities, where the average size of homes means people live in close quarters, the well-being of staff working from home became an important area of focus and often forced leaders to think outside of the box when it came to finding specific solutions for their teams.
In the last six months, Tony has observed a pivot where leaders have been able to think more strategically and look to a future beyond the pandemic. Although he warned that the recent cost reductions made by many organisations earlier on in the pandemic may not be sustainable in the long term. Therefore, leaders are going to have to find ways to simplify their business.
It was clear to Nick that management boards that had previously invested in technology were better prepared for the pandemic.  According to a CFA Institute research study, 'Future of Work in Investment Management', over half of the investment professionals surveyed said remote working has increased their efficiency. Nick said organisations are now starting to think carefully about hard processes for how future roles can be managed both in and away from the office.
Building high-performance cultures in times of crisis
"If you're somebody who trusts your employees you'll be able to cope far easier in a crisis," Tony stated, however, he was equally keen to stress that how leaders react and respond will also depend on their organisational culture, business structure, and their individual personality. A big challenge will always be re-engaging employees after so much change – especially as operating models become more efficient, and sustainable practices and processes continue to be increasingly vital.
"All good leaders should be clear about the purpose of their organisation," said Nick. He noted that organisations are moving away from purpose being 'only a tagline', to underpinning everything about how a business operates.
He also warned that people always remember how organisations engage with their employees during a crisis. Therefore, as we emerge from the pandemic, when it comes to attracting new talent, people will look for stories from existing employees when they decide on their next career move.
Overall, what was clear from our discussion is that leadership during a crisis requires a rounded skill set. "If you don't have a style where you are focussed on both purpose and people, you will struggle going forward," Tony concluded.
Gain more insights on Asia
Download our free guide where leaders from across the region, including Paul Baker COO at Genting Resorts and Sam Lau, Chief Executive of Total Loyalty Company, outline the skill set needed to unlock business transformation in Asia.