Insight article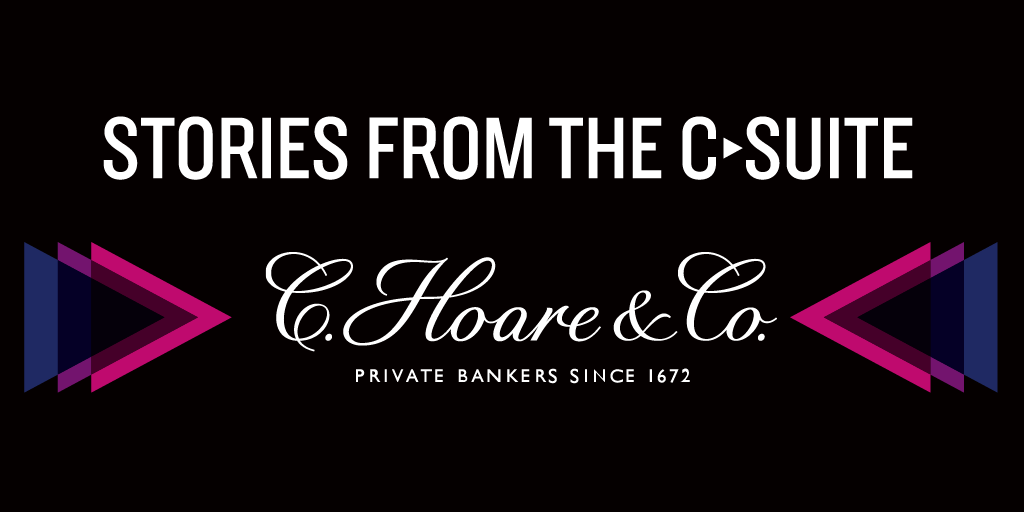 Webinar: 'Talking Banking' with Steven Cooper – CEO, C. Hoare & Co.
Watch the next episode in our 'Stories from the C-suite' webinar series, where we talked to Steven Cooper, CEO of the private bank C. Hoare & Co. His trajectory from a big banking behemoth with Barclays, to a smaller, private client bank gives him a unique insight into the evolution of banking. During our conversation, we explored how he has adapted to these different banking environments with their distinctive cultures. Simply fill in the details on this page to get access to the recording.
The challenges created by the pandemic are showing no sign of slowing down, and crises tend to accelerate change and innovation. As it becomes clear that this is changing how people live, work and spend their free time, successful business leaders will adjust to these seismic societal shifts by staying nimble, flexible and creatively future-proofing their organisations.

In our 'Stories from the C-suite' series, we talk to CEOs who we believe are expert storytellers about the challenges of leading through change and what the next stage in the journey is for them. In this episode, Steven shared his insights into balancing a need to modernise to respond to customers ever-changing demands, while retaining a bespoke and unique banking experience rooted in a rich legacy of 350 years.

We covered topics such as:

The key to longevity, resilience and strength in banking to overcome major crises, including the pandemic
The future of banking in the wake of COVID-19
What's next as Steven's next chapter at Aldemore, a new breed of challenger bank, begins in 2021
Watch this highly relevant conversation now by entering your details.