Insight article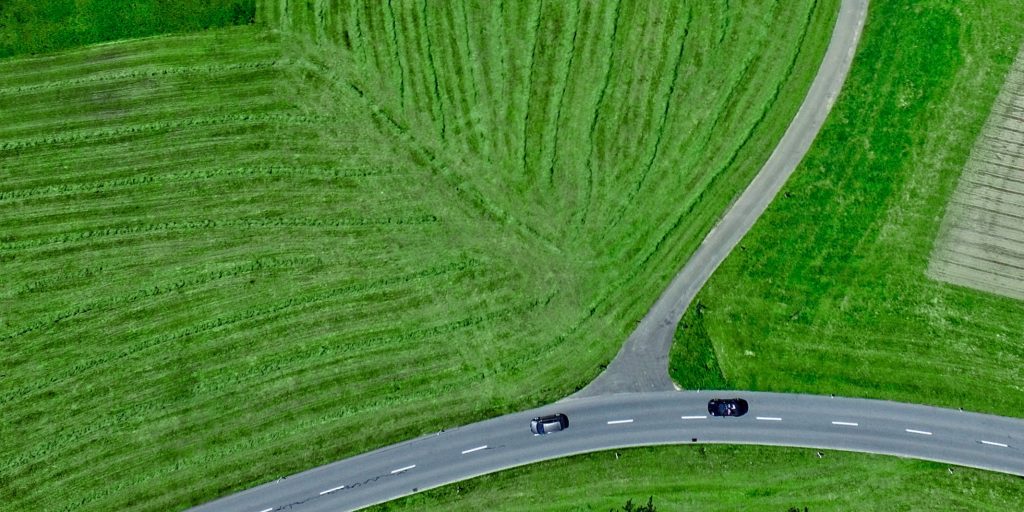 The road to resilience: why stories matter
The ancient Stoics taught that we must learn to control what can, and relinquish control over what we can't, accepting that disaster may come and go – perhaps perpetually. The teachings of the great Stoic Roman Emperor Marcus Aurelius were, fittingly, shaped by another great plague. His Meditations instruct that it is how we behave and respond to adversity that is important for personal growth and development. This, for the Stoics, was the core lesson of resilience: carefully enshrining what lies in your control and enabling yourself to become the agent of your own story.
So what can you, as a leader, really focus your energy on now that is in your power to change?

Shape your narrative
Covid-19 has unearthed realities about what people need from leaders during times of crisis: clarity, humanity and empathy. To be a leader right now often requires bravely admitting that you don't have all the answers. What you can do is show your vision for the path ahead as much as you can, and react with the times. Recent analysis has stated that in the 2020s, the most successful organisations will be those who 'constantly learn and adapt to changing realities' (BCG). Sometimes the journey is more important than the goal itself.
The story about you
Every leader will have their own story of the pandemic -– a story outlining their experience, what they did and how they helped their people through it. The Harvard Professor of Leadership, Marshall Ganz, describes this type of narrative as 'a story of self': everyone has one and it communicates the teller's values. As a leader, this story is an opportunity to connect with your people and to show them how you responded to the specific challenges of the past few months.
Perceptions shaped in the crucible of crises are the ones that stick. A recent study of customers' reactions to Covid-19 found that three-quarters of respondents said they wouldn't forget businesses that took missteps in dealing with their people 'long after' the crisis ends (McKinsey, 2020). The story you're telling about yourself, as a leader, is constructed by the perceptions of your customers and your people in both word and deed.
The stories written in a crisis and during periods of change have an especially deep imprint because they are moments of defining challenge. In fact, all stories have a moment of decisive crisis for their heroes. In Joseph Campbell's universal story structure of the 'Hero's Journey', these moments are transformative – the time to answer the call or fail the test. By recognising your symbolic role in this crisis, which will extend long beyond the next few months, you can then ask yourself the question: what will my hero's journey look like?
By taking control over the story that is told by you, you bring your people with you on the journey of change. A large manufacturer came to us during a major acquisition – it was doubling in size and delivering its ambitious growth strategy by acquiring an even bigger rival – spanning 110 sites in 21 countries. The Story we co-created provided context and an inspiring shared purpose, and under an aligned newly-formed leadership team the organisation was connected to the Story and united behind it.
Listen to the small stories
Small stories – the everyday reports of innovation, resilience and dedication coming out of your organisation are the bedrock of the larger narrative. The Stoics advocate time to keep renewing yourself. In the midst of crisis, the sense to recalibrate and pause is vital in allowing for stories to be unearthed – build these stories into the way you move forward as a business.
By sharing what good looks like, you can inspire action and build belief in your narrative. We recently hosted a virtual event for an international bank; the event provided the space for leaders and their teams to share examples of success and resilience seen within the organisation during the pandemic. One story was particularly emotive: the bank had launched an initiative that focused on calling up older and potentially vulnerable customers. In the past, these customers would visit bank branches in person and may not have had personal cash cards or access to online banking. An employee spoke to an 80-year-old customer who had tried to get out to the local shop, but it was closed. She asked him if he had enough food, to which he replied saying he had "enough for today only". She asked if he would like her to look up charities which could help deliver his food. She spoke to Age UK which rang him back and arranged to do his shopping from that day onwards.
Make meaning with narrative
By making something meaningful and coherent out of the past few months, you are providing your people with the context they need. Small stories inspire and give hope, and by bringing to life a wider narrative they crucially make it human.
Making the connection between small stories and the big picture narrative helps people to understand strategy – not as abstract concepts, but as principles they can live everyday. One way of bringing this to life is through virtual events, so that this can happen even when working remotely. We have found that in our recent virtual leadership conferences, learnings from the pandemic have been at the front and centre of discussion. What people need right now is the space to have these discussions.
So take the time to listen, and then begin your journey into the 'new normal'.
To check how ready your organisation is for the next twelve months and beyond try our latest health-check diagnostic and receive a personalised report followed by a free consultation from our team.