Insight article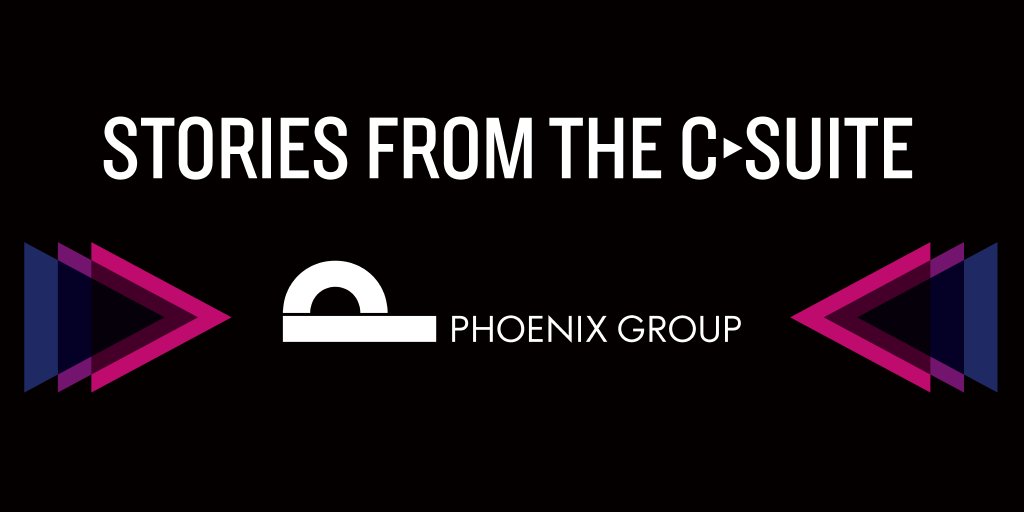 Webinar: 'Facing The Crisis' with Andy Briggs – CEO, Phoenix Group
Catch-up on the recording from our 'Stories from the C-Suite' episode with Andy Briggs, CEO of Phoenix Group. Andy came to Phoenix Group, the UK's largest long-term savings and retirement business, as a new CEO at the start of 2020. In a year of explosive change with unprecedented challenges coming from customers, the pandemic itself, digital disruption and a changing competitor landscape, Andy managed to keep the business strong and resilient. We wanted to know how, as a new CEO, he was able to navigate his company through the toughest of times.
In our 'Stories from the C-Suite' series, we talk to CEOs who we believe are expert storytellers about the challenges of leading through change and what the next stage in the journey is for them.

The insightful conversation between The Storytellers and Andy explored topics such as:
Maintaining a trajectory of growth and resilience during a major crisis
The role of businesses such as Phoenix Group in creating a more sustainable future
What effective leadership looks like in an age of constant change
The challenges created by the pandemic are showing no sign of slowing down. As it becomes clear that this crisis is changing how people live, work and spend their free time, successful business leaders will adjust to these seismic societal shifts by staying nimble, flexible and creatively future-proofing their organisations. This was a highly relevant conversation packed with insights – watch it now by entering your details.