Insight article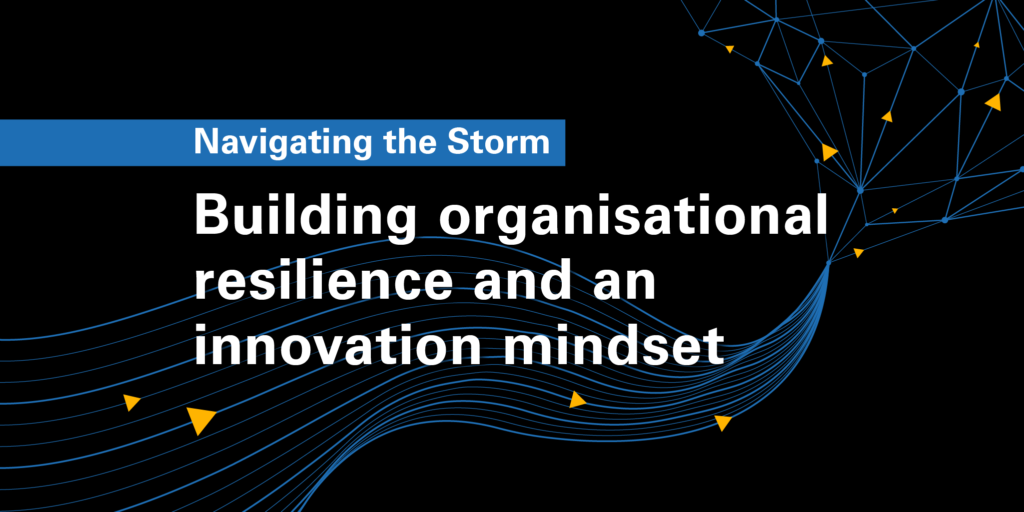 Webinar: Building organisational resilience and an innovation mindset
Navigating the storm webinar series
Session four
A leadership playbook for activating extraordinary performance in a world of volatility
In recent challenging times, such as the 2008 credit crunch and COVID-19 pandemic, we have seen and worked with organisations that seized opportunities to innovate and stayed focused on their purpose and ambition.  Those that did, bucked the negative trends experienced by the market in general and thrived.  
As organisations face the current hugely challenging global environment, this webinar reveals a proven storytelling methodology for creating the cultural resilience and innovation mindset that enables your people to activate a new level of performance. With examples and stories from complex businesses around the world, we share how people can be your unique differentiator and the key to future-proofing your organisation in difficult times.
Panellists:
Alison Esse, Co-founder and Director at The Storytellers
Flora Clarke, Senior Consultant at The Storytellers
Kirsty Spencer, Head of Marketing at The Storytellers
We covered:
How an authentic, purpose-driven story will provide clarity and focus, unify your organisation and build belief in the strategy
How to gain competitive advantage through storytelling techniques that encourage and uncover innovation, invaluable insights and commitment to drive change in every area of the organisation
What you need to do to maintain momentum, and create the psychological safety and resilience needed for leaders and their teams to remain focused in volatile times
We shared the methodology and techniques proven to drive performance, with tangible real-life examples you can use to build the resilience and innovation needed within your own culture.  
Enter your details to watch the webinar.
You can also contact any member of our Client Director team if you have any questions:
Lynn Archer: lynn.archer@thestorytellers.com
Blane Sweeney: blane.sweeney@thestorytellers.com