Insight article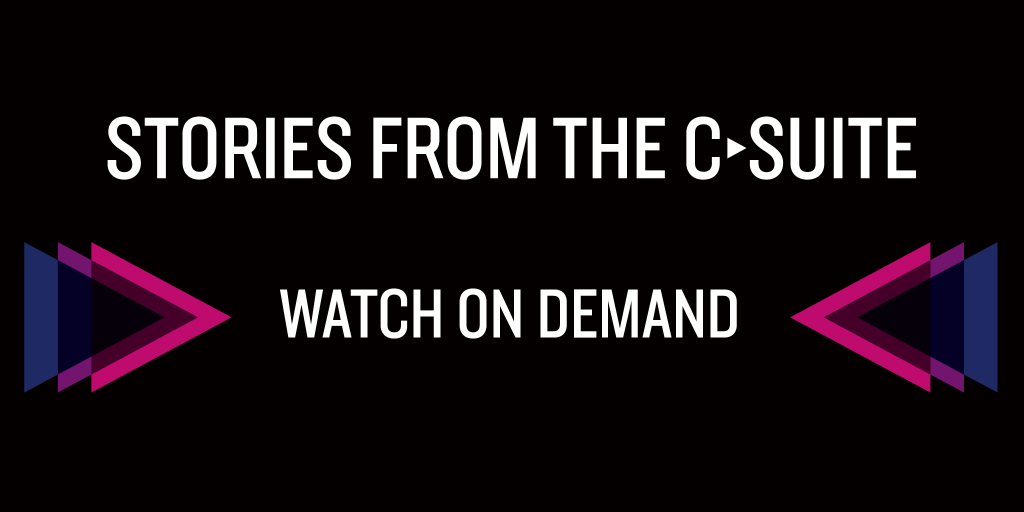 Overcoming key leadership challenges in 2021
The number of new opportunities and challenges created by the pandemic shows no sign of dwindling. Businesses that can respond to new demands on their markets will always be best equipped to navigate risks and remain sustainable in the long term.
The COVID crisis has fundamentally changed many aspects of our lives, not at least how we work, and successful business leaders will adjust to these seismic societal shifts by staying nimble, flexible and creatively future-proofing their organisations.
In our 'Stories from the C-suite' series, we talk to leaders, who we believe are expert storytellers, about the challenges of leading through change and how they will approach the next stages in their journey.
Each webinar provided valuable takeaways on how leaders can overcome both the common and more unique challenges large organisations face at this time.
As the series takes a break during August and September, I invite you to catch up or watch back and reflect on the conversations we've had since the beginning of the year.
Follow our LinkedIn page or sign-up to our newsletter for notifications about future 'Stories from the C-Suite' webinars. If you have any suggestions of leaders you would like to hear from or ideas on topics you would like us to cover – we would also love to hear from you. Please email us: connect@thestorytellers.com